"Find out who you are and do it on purpose." – Dolly Parton, Singer-Songwriter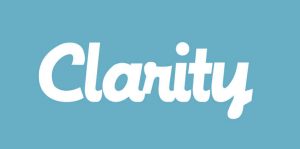 Dan Martell and Mike Wu created Clarity, a marketplace to help experts monetize their expertise, in 2012. When they started, there was no marketplace. Users could search a list of experts, sort by expertise, and schedule calls. That's all Clarity did.
This made it all the more surprising when Dan noticed that one very early adopter named Omar had spent seven thousand dollars connecting and speaking with experts in a single week.
It was so far from the norm that Dan knew he had to speak with that customer. He says: "I needed to figure out what he believed that made him do that ROI calculation, and made him decide to pull the trigger."
Omar had discovered the product, understood its value, and paid for half a dozen calls all on his own. Better yet, he had no relationship with the business or any of its co-founders. Over the course of their call, Dan learned that Omar used to spend a lot of money traveling to events, standing in line, waiting to ask questions to speakers and experts. Most times, his questions would only get answered at a high level because the discussion had to be relevant to everyone—it was hit or miss.
Now, with Clarity, Omar had access to the same quality of speakers at a fraction of the cost that he used to spend going to conferences and events. Omar couldn't believe that others didn't get that.
Dan had both found his best fit customer, and core buying triggers, the reasons why people bought through the marketplace.
It turned out that Clarity was for growth-minded entrepreneurs who valued counsel, advice, and expertise. They believed that investing in themselves or their teams was worth it.
What Knowing Your Customers' Buying Triggers Enables
Taking a step back, looking at Omar in the context of who he was, his values and his business, Dan found that most Omars used Evernote. In 2012, Evernote was an advanced tool. It could be seen as a signal that entrepreneurs were collecting information, and that they were investing in tools to better themselves or their business.
Dan and his team used this new-found knowledge to find other best fit customers like Omar.
This discovery helped propel Clarity forward. At the time of its acquisition in 2015, more than 17,000 entrepreneurs were using Clarity to learn from other experts and promote their expertise.
– –
This post in an excerpt from Solving Product. If you enjoyed the content, you'll love the new book. You can download the first 3 chapters here →.