"For any new idea I have, I make sure there are similar products out there, making money currently. Otherwise, the market may not support the executed idea." – Paul Jarvis, Entrepreneur & Author
In B2B, but also in B2C, customer reviews are playing an increasingly important role in the buying process.
Today, many prospects will do their own research, comparing products and reviews, before they engage with the product or the company's sales team. In a way, product reviews are an extension of a company's website. They are also a gold mine of competitive insights.
How to Analyze a Competitive Product
To analyze product reviews, you first need to get clarity around who the competitors are. For reviews, you should focus on both direct and indirect competitors.
Look for competitor reviews on sites like G2, Capterra, GetApp, TrustRadius, Software Advice, Founderkit, or even Product Hunt.
Read all reviews, positive or negative. Categorize them and analyze the results.
Note that a lack of reviews can be indicative of a company's footprint on the market. Don't assume competitors have the market when they don't.
Be on the lookout for important challenges, favorite features, and gaps. Look for words like "better", "easier", "faster", "less", "more", "relief", and "finally".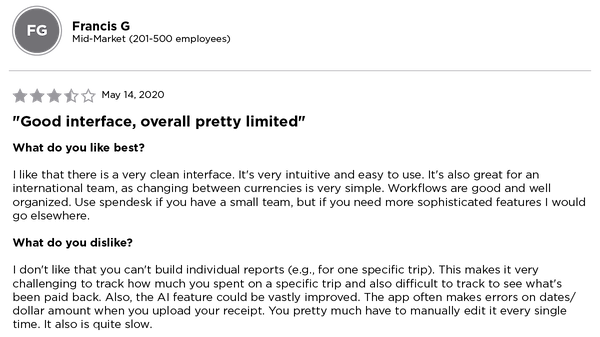 You can take this analysis a step further by diving into your prospect competitors' communities, Q&A support sites, Twitter threads, and feature request boards. To be honest, I still don't understand why businesses make request boards publicly available.
Look for unmet needs and signs of stagnation. What features have been requested often, and for a long time, but not delivered? Could those features help differentiate your product?
The product analytics company Amplitude got its start by copying the core features of Mixpanel—their main competitor—and addressing gaps that they had identified through support request boards.
Home in on opportunities by analyzing product review sites. Look for a competitive edge. Take it from there.
– –
This post in an excerpt from Solving Product. If you enjoyed the content, you'll love the new book. You can download the first 3 chapters here →.